USA Women's National Hockey Team Takes on Rival Canada at the XL Center!
Aug 27, 2021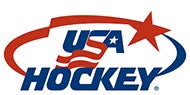 The My Why Tour, presented by Toyota and featuring the U.S. Women's National Hockey Team, will open with games against rival Canada on October 22 at the PPL Center in Allentown, Pennsylvania, and October 25 at the XL Center in Hartford, Connecticut. The My Why Tour is part of the preparations for the 2022 Olympic Winter Games in Beijing, China. Additional games a part of the tour will be announced in the weeks ahead.
Tickets for the October 25 game will go on sale to the general public next Friday, September 3 at 10 AM EST. The presale will begin Tuesday, August 31 at 10 AM. Tickets are priced at $54, $44, $34, $29, and $19. More info can be found at XLCenter.com.
"We're excited about the My Why Tour as we head toward the Winter Olympics in February," said Pat Kelleher, executive director of USA Hockey. "It's great to have the support of Toyota as presenting sponsor of the Tour and I know fans will enjoy watching our team play as they get set for Beijing."
Team USA will head to the 2022 Olympic Winter Games as the defending Olympic gold medalist. For the most current information on the Tour throughout the season, visit MyWhyTour.com.
NOTES: The 2021-22 U.S. Women's National Team is currently competing at the 2021 IIHF Women's World Championship in Calgary, Alberta, and will play in the tournament quarterfinals tomorrow, Saturday, August 28 at 3:30 PM EST live on NHL Network. For the schedule and full coverage, click here. The U.S. Women's National Team will utilize the Super Rink in Blaine, Minnesota, as its home base in preparation for the 2022 Olympic Winter Games with its residency program kicking off in early October.
# # #
ABOUT XL CENTER: The XL Center is a 16,000 seat multipurpose arena located in downtown Hartford, CT, and operated by Spectra Venue Management. The arena is home to the Hartford Wolf Pack (AHL), University of Connecticut Men's Ice Hockey, and University of Connecticut Men's & Women's Basketball. It was built in 1975 and underwent major renovations in 2014. The XL Center entertains millions of visitors annually with a variety of concerts, family shows, sports, consumer events, and trade shows throughout the season. Learn more at XLCenter.com. Follow the XL Center on Facebook, Twitter, Instagram, and TikTok.
ABOUT SPECTRA: Spectra is an industry leader in hosting and entertainment, partnering with clients to create memorable experiences for millions of visitors every year. Spectra's unmatched blend of integrated services delivers incremental value for clients through several primary areas of expertise: Venue Management, Food Services & Hospitality, and Partnerships. Learn more at SpectraExperiences.com. Follow Spectra on Facebook, Twitter, Instagram, and LinkedIn.