Concessions
---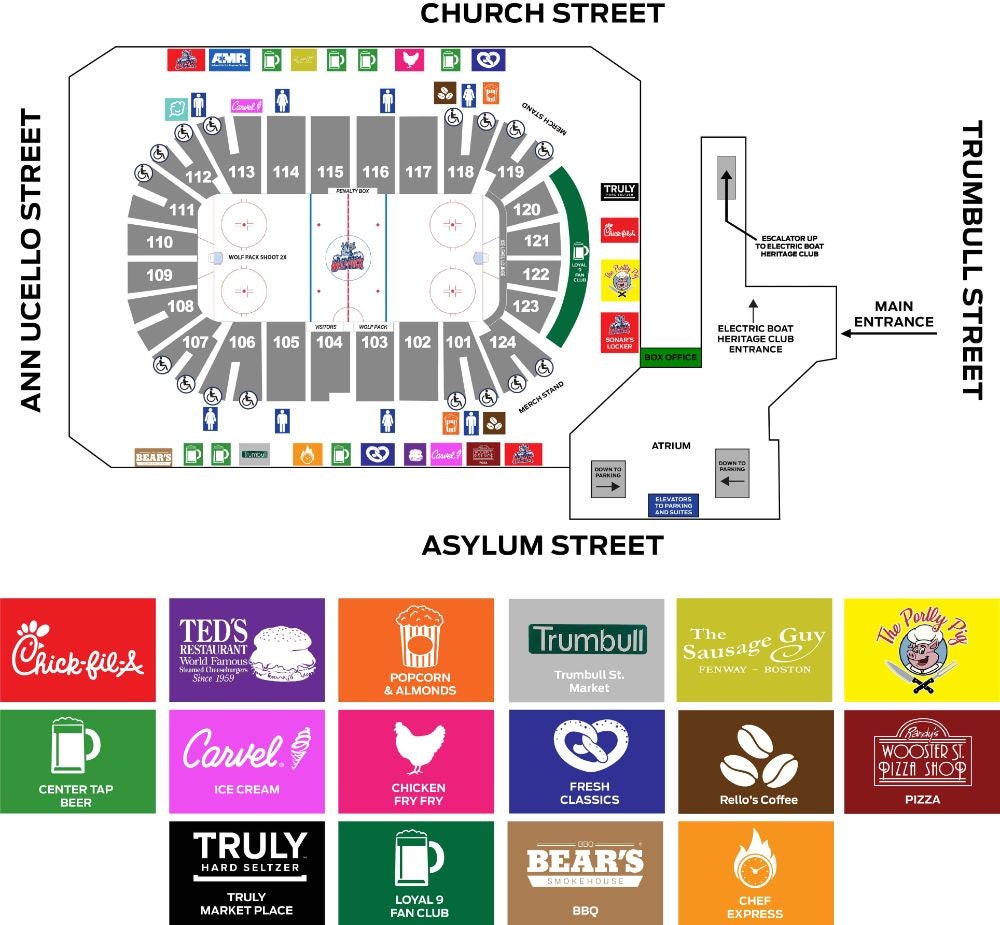 Click here to view the map. Please note our concession stands are cashless and only accept credit or debit cards.
Bears BBQ
Pulled pork sandwiches, brisket sandwiches, and macaroni and cheese. Now located behind Section 106.
Carvel
Soft serve ice cream.
Center Tap Beer
Selection of draft beer, canned beer, and wine.
Chef Express
Fan favorites boxed and ready to go.
Chicken Fry Fry
Chicken fingers, french fries, hot dogs, wine, draft beer, coffee, and soft drinks.
Chick Fil A
Classic Chicken Sandwich, Spicy Chicken Sandwich, Cool Wraps, Chips, and Cookies.
Cotton Candy & Snow Cones
Cotton Candy, Snowcones, and Lemonade.
Fresh Classics
Hot dogs, sausage and peppers, nachos, popcorn, candy, soft drinks, wine, coffee, and draft beer.
Loyal 9 Fan Club
Mixed drinks, local draft beer, and local craft canned beer.
Popcorn and Almonds
Popcorn, roasted almonds, churros, and cotton candy.
The Portly Pig
New England Style Barbeque.
Randy's Wooster Street Pizza
A variety of pizza options are available including Peanut Butter & Bacon, Macaroni & Cheese, and more!
Rello's Coffee
Coffee and other fun treats.
Ted's Steamed Cheeseburgers
World's Famous Steamed Cheeseburgers.
The Sausage Guy
Straight from Fenway - Boston serving up sausages.
Truly Marketplace
Mixed bottled drinks and bottled beer.
Trumbull St. Market
Coming Soon! Grab and go style market.