Group Sales
Looking for a great way to plan your next company outing, birthday party, church gathering, school social or create a fundraiser for your organization? Gather your friends, co-workers, colleagues or club members together for big savings on upcoming XL Center events! Discounts for groups (typically of 10-15 or more people) can be arranged by contacting a Group Sales Account Executive for the particular event your group wishes to attend. We look forward to seeing you in Hartford!
To reserve group seats or for more information for the events listed below, please call (860) 548-2000 or e-mail [email protected]
GROUP SALES BENEFITS

Personal One-on-One Service
Fundraising Opportunities
Advanced Reservations Before Public Sale
Prime Seating at a Discounted Rate
No Per-Ticket Service Charge
Personalized group recognition during select events
Promotional Materials

GROUP POLICIES

All group sales orders must be processed through the Group Sales Department
Payment on all group reservations must be made at least one (1) week prior to the event. XL Center has the right to cancel group reservations if full payment is not received by the specified date.
All sales are final once payment is received. There are no exchanges or refunds.
We will no longer be splitting up large Group/Scout orders to be left at Will Call into individual families. This will be the responsibility of the Group Leader.
***Tickets may be mailed to Group Leader to divide among the group (with time permitting), or the Group Leader can arrive before the event and divide the tickets to be left at Will Call.

GROUP SALES FUNDRAISING OPPORTUNITIES

How it works:

You will be offered tickets at a special discounted rate which allows you to sell the tickets up to face value and keep the profits for your group!
After you secure an event, promote it to your group, friends, family, and community.
Collect payment from your group and submit payment to your representative for the amount of tickets sold.
No online fees and a fun outing for all; while raising money at the same time!
Enjoy a memorable experience with your organization!

For more details and fundraising opportunities, click here.

CORPORATE EMPLOYEE BENEFIT PROGRAM

What is the Corporate Employee Benefit Program?

We offer discounted tickets to your employees, with no cost to your company. As a member of our Corporate Employee Benefit Program, your organization is eligible to receive the group discount for select events by using an exclusive Promotional Code. This allows you to share promotional ticket offers with your employees so they can receive group-priced tickets without having to organize a full group.

How it works:

We will provide you with a one sheet flyer that will have the following information:

Your company's exclusive promotional discount code
Event & ticketing information
Offer Expiration Date and Additional Fee Information

Methods to purchase with promotional discount code

Use promotional code online at xlcenter.com/promo
Call 877-522-8499 and quote the promotional code
Purchase tickets directly at the XL Center Box Office

For more information on how to enroll in this program, click here.

DISCOUNT FOOD & BEVERAGE OPTIONS

Groups are eligible to receive discounts on food & beverage by pre-purchasing vouchers through the Group Sales Department.

Options include:

Pizza & Soft Drink - $7 each ($9 value)
Hot Dog, Chips & Soft Drink - $9 each ($11 value)
"Your Choice" Voucher - $8 each ($10 value)


Vouchers only redeemable at XL Center operated concession stands. Only valid for event date/time corresponding with event tickets purchased. No cash value. "Your Choice" Voucher must be used in entirety during one concession stand visit. Change will not be given. Food & beverage vouchers are not available during week of event.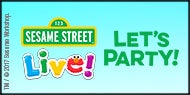 November 9, 2018 | 2pm & 6pm | XL Center
GROUPS OF 15+ SAVE UP TO $5 PER TICKET
Jump to the beat with your friends on Sesame Street! Introducing an all-new, interactive show that unfolds on one of the world's most famous streets at the funniest, furriest party in the neighborhood… get ready for Sesame Street Live! Let's Party!

Order Deadline November 7, or while supply lasts.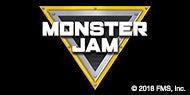 December 15-16, 2018 | XL Center
GROUPS OF 15+ SAVE UP TO $5 PER TICKET
Feld Motor Sports® is pleased to announce that Monster Jam®, the world's premier Monster Jam truck series, will return to the XL Center December 15th & 16th. Don't miss this unique, action-packed, live experience where world class drivers compete in events such as; a timed obstacle course, a two-wheel skill challenge, a competition of which truck can perform the most donuts, freestyle competitions, and more!
Show Times:
Saturday, Dec. 15th at 1pm (Pit Party 10:30am -12pm)
Saturday, Dec. 15th at 7pm
Sunday, Dec. 16th at 1pm (Pit Party 10:30am -12pm)

Order Deadline December 13, or while supply lasts.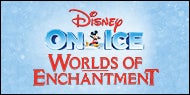 January 10-13, 2019 | XL Center
GROUPS OF 15+ SAVE UP TO $5 PER TICKET
Enter the world of Disney magic LIVE ON ICE with four of your favorite stories at Disney On Ice presents Worlds of Enchantment! See Lightning McQueen, Mater and the Disney•Pixar's Cars race across the ice! Dive into undersea fun with Ariel in The Little Mermaid's kingdom. Experience the adventures of Buzz, Woody, and the Toy Story gang as they race for home. Join sisters Anna and Elsa, Olaf and Kristoff from Disney's Frozen as they learn true love comes from within. From wheels to waves, icy wonderlands to infinity and beyond, your family's beloved Disney moments will come to life.

Order Deadline January 8, or while supply lasts.
February 16, 2019 | XL Center
GROUPS OF 10+ SAVE UP TO $11 PER TICKET
The world famous Harlem Globetrotters, featuring some of the most electrifying athletes on the planet, will bring their spectacular show to a Hartford during their 2019 World Tour. The famed team will feature a star-studded roster that includes Big Easy Lofton, Ant Atkinson, Hi-Lite Bruton, Thunder Law, Bull Bullard and Cheese Chisholm*– the Globetrotters' one-of-a-kind show is unrivaled in the world of family entertainment.
Every game will showcase incredible ball handling wizardry, rim-rattling dunks, trick shots, hilarious comedy and unequaled fan interaction. Prepare to be amazed as the Globetrotters showcase basketball's first 4-point line, located 30 feet from the basket – 6 feet, 3 inches beyond the top of the NBA's current 3-point line You won't want your family to miss it!

Order Deadline February 14, or while supply lasts.
More Events To Be Added Soon!
---
To purchase group seats or for more information for the shows listed above, please contact:
XL Center Group Sales
(860) 548-2000