2019 NCAA DI Men's Basketball First/Second Rounds
The Road to the Final Four® stops in Hartford, Connecticut March 21 & 23 when the First and Second Rounds of the 2019 NCAA® March Madness® Tournament comes to the XL Center!
First Round- Session 1: Thursday, March 21
- Game 1: Florida State 76, Vermont 69
- Game 2: Murray State 83, Marquette 64
First Round- Session 2: Thursday, March 21
- Game 3: Villanova 61, St. Mary's 57
- Game 4: Purdue 61, Old Dominion 48
Second Round: Saturday, March 23
- Flordia State vs. Murray State **6:10pm tip-off, 4:30pm doors
- Villanova vs. Purdue **30 mins post game 1
---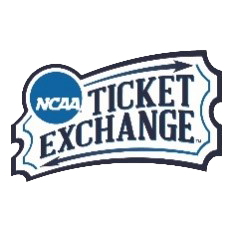 Tickets can now be bought and sold directly with other fans through the official NCAA Ticket Exchange. The NCAA Ticket Exchange allows fans to sell and buy official tickets online in an NCAA approved, safe and 100% guaranteed environment. Learn more about the NCAA Ticket Exchange.


NCAA, March Madness, Sweet Sixteen, The Road to the Final Four, NCAA Ticket Exchange and The NCAA Experience are trademarks owned by the National Collegiate Athletic Association. All other licenses or trademarks are property of their respective holders.
---
Premium Seating is on sale now! Entertain your clients or cheer on your favorite team in style in the Comcast Coliseum Club and Executive Suites at the XL Center! To reserve your spot, contact 860-722-9637 or [email protected] For more info - click here!